One of our most frequently asked questions is 'what should we wear?'. There is no clear cut answer to this question, and we would never force you to change into something different, however below are a few bits of advice for each of the major groups of people with some information on what we would suggest and what we feel photographs best.
Kids
Textures, colors, and personality .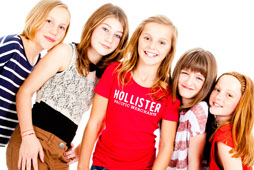 Grab everything you have in bold colours and patterns; no logos or cartoon characters, and we'll put together outfits. Really! The camera loves bright, happy, youthful clothes. Polka dots, stripes, kid-prints, and fun fabrics with lots of texture like summer cottons, sweaters, knits, and denim. Layering adds depth and appeal to an image, so try sandwiching short-sleeves over long, or wearing a jacket or sweater, tights or leggings with a dress or skirt, etc. Simple is also nice; a flowing dress or plain t-shirt and jeans.
It's important for kids to have at least one small part of their outfit reflect their personalities. Bring that item she's attached to lately; a hat, or a fun dress/skirt, necklace, or cool shoes. By-the-way, don't be surprised (or offended) if I ask your child to remove her bows or ponytails. Maybe your little guy insists on wearing a favorite t-shirt or pair of boots nearly everyday; let him bring them along!
Babies
Simple is best.
Babies and toddlers look best in very little. For older babies, a few cute simple outfits, t-shirts or even a nappy with a simple cover works fine. Keep it comfortable and simple. Changing their clothing too often can spoil a good mood, so we'll play it by-ear.
Newborns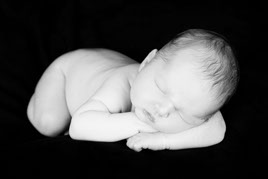 Less is best.
Bring along a few outfits to have ready. Soft rompers work nicely and just a nappy with a cover is even better. We have our own hats and blankets, but if you have something specific you'd like to be used you're welcome to bring your own. Have a quick read of our Newborn Session Guide for more detailed information.
Families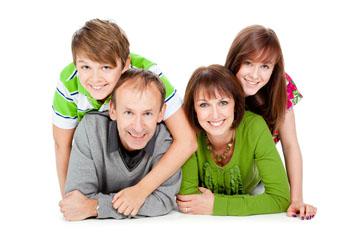 Coordinating, but NOT exactly matching.
There's so much more to you and your family than khakis and white dress shirts, so this is the time to show your colors! Here are few general guidelines for family clothing:
*Everyone should be in the same style; all dressy or all casual.
*Stick with similar or complimentary colour tones and fabrics (ie. everyone in pastels or jewel tones).
*Please, no white or one-colour schemes. (ie. all red shirts)
Mums should stand out (dresses/skirts or fashionable jeans, and heels), Dads should compliment, and kids should have at least one small part of their outfit reflect their personalities, like a hat, or a fun t-shirt under a jacket, or cool shoes.
Couples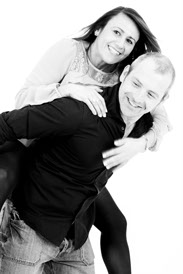 Together.
Couples should grab a few different outfits to use during their session. Make sure they follow the same suggestion with both dressy and both casual, and by all means, include a bit of your personalities.
Bring a jeans outfit; girls wear colorful tops/jackets, guys with a complimenting colour t-shirt or button-up. A dress for her, and dress pants w/button-up and tie for him.
Boots, hats, jackets, jewelry, or shoes will add personality and style.
Seniors
Reflecting you.
Grab three-four different outfits for your Senior Session. Make sure they reflect all the different sides of you; casual, dressy, fun, creative, serious, etc. Include accessories that compliment your personality and the outfit; hats, jewelry, boots, jackets, etc. Girls can even change their hair styles, if they'd like.